Deployment of Last Cages and Telemetry Fish Introduction into Cages
Event Date:  March 14, 2019
Purpose:  Last phase of work to place protective cages out in the flooded bypass (due to the regional bypass flooding) and the introduction of the last of the young salmon that will be specially tagged to allow researchers to monitor their journey towards the Golden Gate.  They will be tagged after they grow to a minimum size in the cages.
---
Compilation video to explain the overall work objectives by the research team in the field on this day.
---
View of the protective cages prepared for deployment into the flooded fields.  Note the buoys for upward flotation and easy location by UC Davis researchers for their daily observation and monitoring of the salmon placed in these containment devices.
---
Specialized cooler, with aeration, for transport of juvenile salmon to the field site.
---
UC Davis researchers examining the young salmon upon arrival to the staging area.
---
Young salmon in the specialized cooler awaiting their boat ride to the protective cages.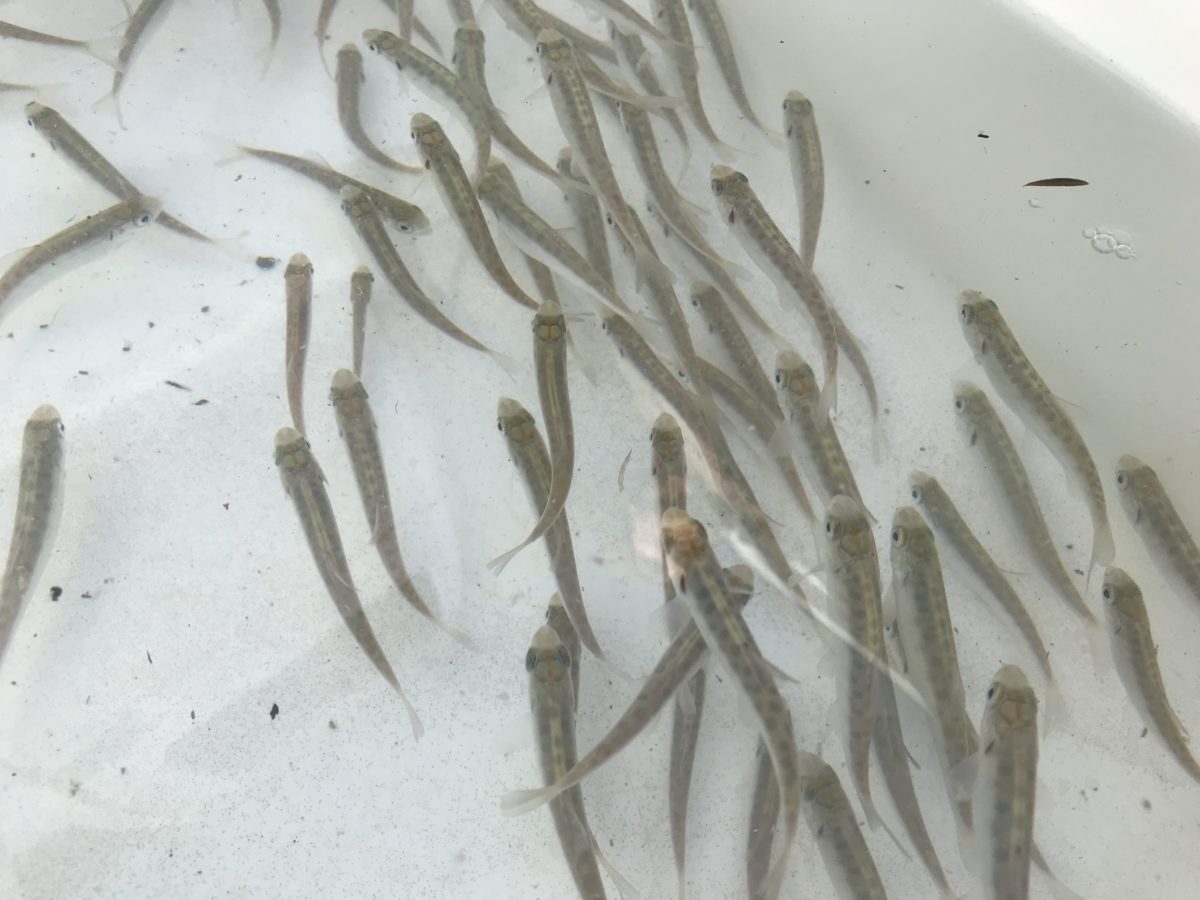 ---
Rachelle Tallman, UC Davis Science Program Leader, holding one of the special telemetry fish before placing it into one of the protective cages.
---
View of one of the floating cages next to one of the project boats with a second cage floating in the backdrop.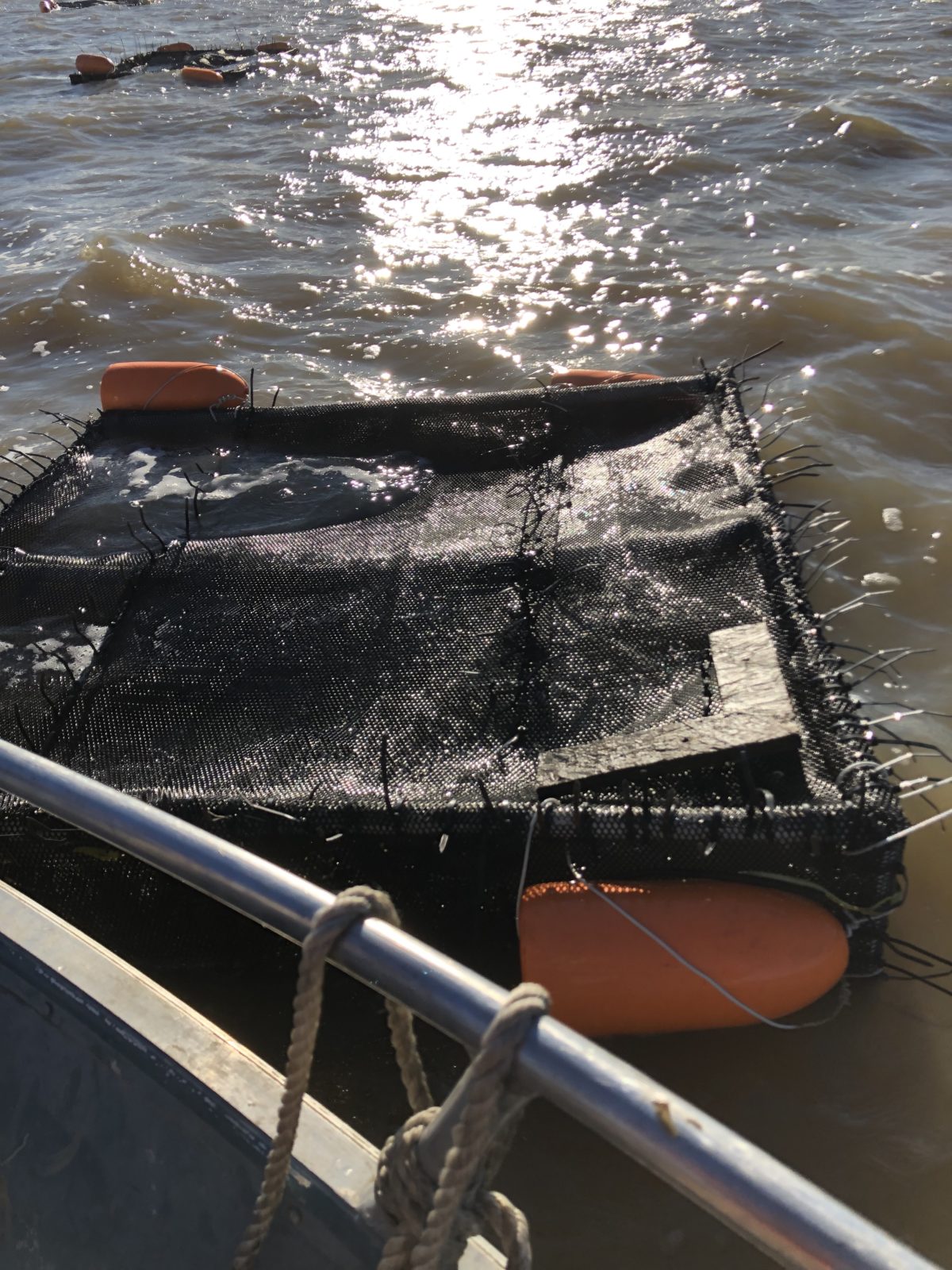 ---
Inserting the young salmon into their protective cages to eat well and grow to a taggable size within a few weeks.
---
Video of the UC Davis research team adding some bypass water into the cooler to prepare the fish for introduction into those waters after their boat ride out to the protective cages.
---
Video of UC Davis team headed out to the field site with a final cage and another lot of telemetry fish to be placed in the protective cages.
---
Video of UC Davis researcher transferring fish into the specialized cooler.