Event Date: October 30, 2018
Purpose: For the core project team to visit candidate project sites and make a final section. Here are photos from the Conaway Ranch site that was ultimately selected for the 2018-19 pilot-scale project.
---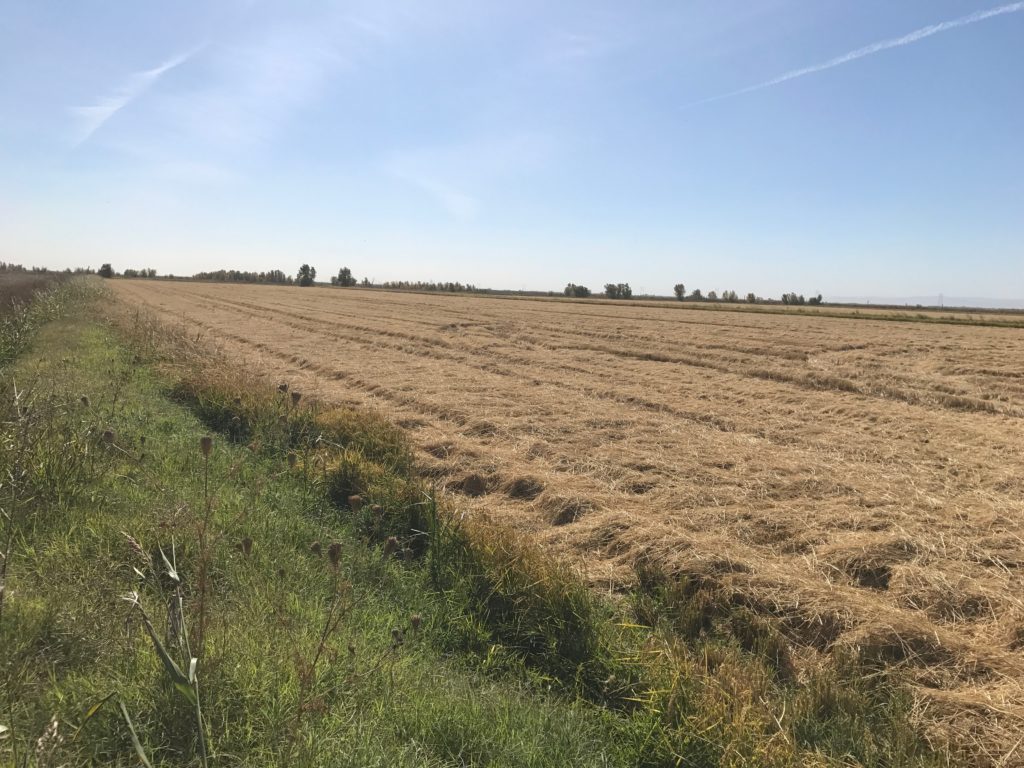 ---
Visiting the fish-friendly drain
---
Visiting Tule Canal
Once the fish exit the rice field they will enter this waterway, known as the Tule Canal, for their final passage to the Sacramento River.
---